Long and short term lessons
Learning another language opens up new horizons
Italian in Tuscany will provide you with Italian lessons at all levels, putting her twenty years teaching experience at your disposal.All lessons can be tailored to your needs and wishes.
LONG TERM LESSONS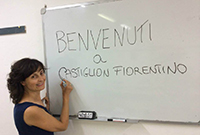 These lessons are aimed at foreigners who live in Italy also for long periods of time and want to improve, enrich or start studing the Italian Language through a very diluited learning path over time.
SHORT TERM LESSONS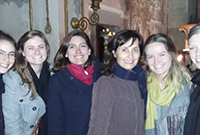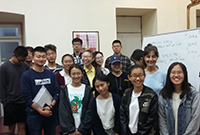 These lessons are intended mainly for foreign people visiting Cortona, Castiglion Fiorentino, Trasimeno Lake or Arezzo areas, for a very short time (even one week.!) and who know little or nothing about the Italian language.
So, if you are in Tuscany (even for one week) and you really want to experience the Italian Culture, Italian in Tuscany will teach you a very basic Italian giving you the possibility to have a minimum of practical conversation and interaction with the local community. Interactive activities are highly recommended.
New
Feel free to contact Italian in Tuscany for your tailored full language immersion package:
4-6 hours a day including individual or small group lessons and activities.